Consumer Products >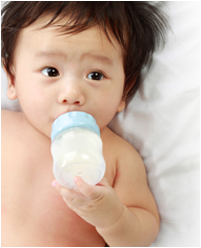 Univac have partnered with global FMCG companies to managed global tooling programs, working with molders across various geographic continents to standardize the tooling design and fabrication. Our team of experienced tooling designers and engineers has the expertise to help you bring your design concept to market.
Packaging caps and closures are one of Univac's major markets. You can count on Univac's experience and technology for fast cycles, reduced maintenance and precision tooling for your packaging applications. With over 20 years of experience in developing caps and closure molds, Univac provides superior solutions for unscrew caps, flip-top caps, aerosol spray caps as well as various consumer care products packaging.
Univac provides innovative tooling solutions that meet the unique demands of today's packaging industry. As one of the leading manufacturers in packaging high cavitations molds, we are internationally recognized for our state of the art technology which ensures exceptional part to part repeatability, reduced time to market and competitive pricing for our sophisticated customers.
Capabilities Include
Product development and refinement
Prototyping
Unscrew mechanism
Flip top cap
Insert molded closures
Multi-shot closures
In-mold closing
Stack molds
Temper Evident Closures
Collapsing Core Closure
Core pull back Closure
Liquid Silicone Rubber molding